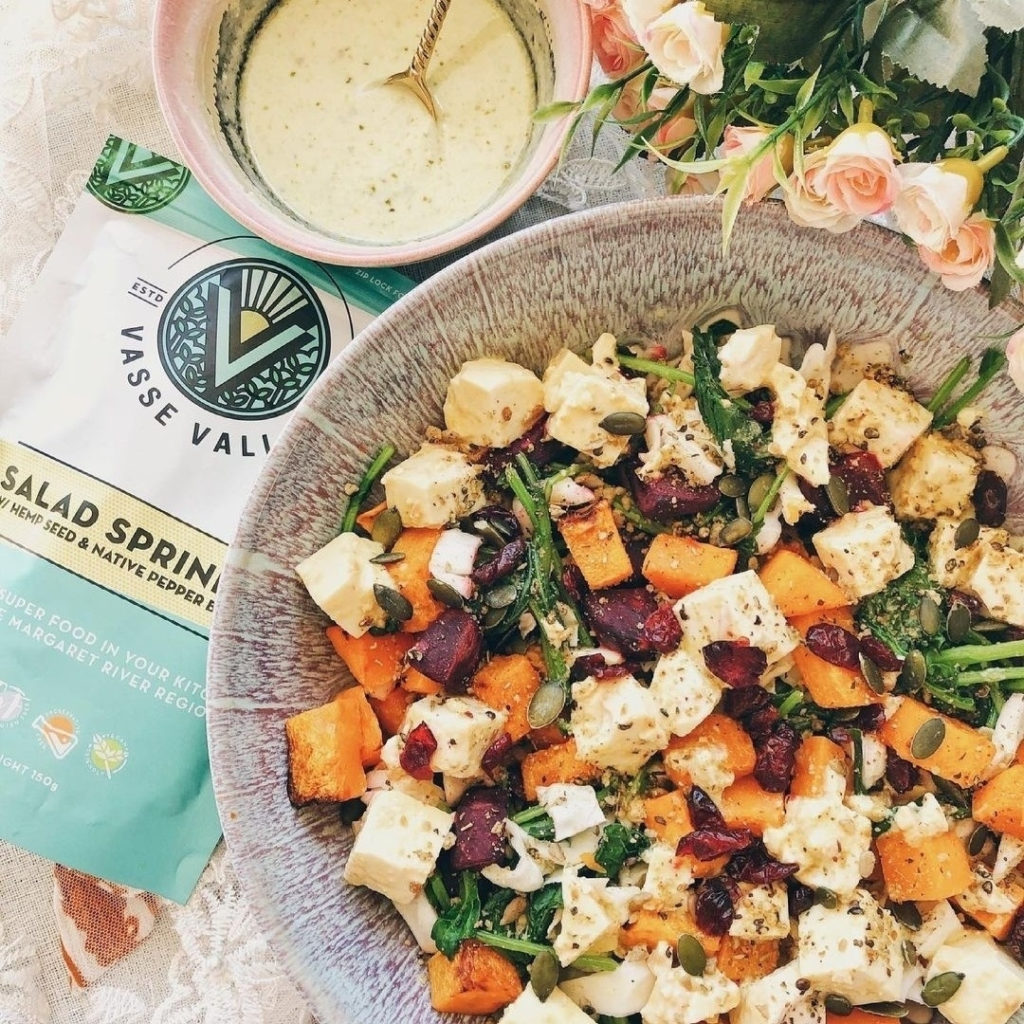 Vasse Valley Paddock to Plate Hemp
About Vasse Valley and how to use with your Margaret River Fresh Produce.
Vasse Valley Product
Vasse Valley is Western Australia's first paddock-to-plate hemp foods business, specialising in high-end roasted hemp seed condiments using the whole hemp seed. 
Australian Hemp Production here in WA 
Located in the beautiful Margaret River wine region, Vasse Valley started growing hemp in 2015 and the strength of demand for their top quality hemp has developed into a healthy range of products based on nutrient dense, flavour filled Margaret River hemp seeds.  
The Nutritional Benefits of Vasse Valley Hemp Seeds 
Hemp based products are a nutritionally beneficial alternative for people who have food allergies and intolerances including nuts, gluten and more. Hemp seeds are a nourishing addition to vegan and plant-based diets. 
Being a fantastic source of plant-based protein and essential fatty acids, adding hemp seeds or products to family meals boosts the nutritional content, adds texture and a delicious flavour! Hemp seed is safe, healthy and importantly, very tasty.  
When using hemp seed oil, ensure you use it RAW. Hemp oil has a low smoke point and cooking it can alter its flavour. Heat also damages some of the good fats, meaning you will lose some of its goodness.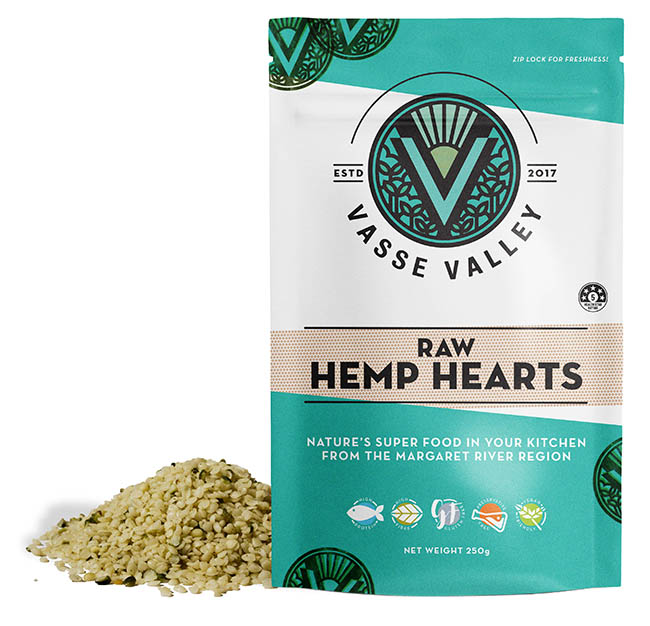 We recommend using Hemp Hearts and Salad Sprinkles to side dishes, pastas, as flavour crusts on your favourite protein and more. We use in recipes incorporating flax seeds or chia seeds and replace with hemp hearts. Vasse Valley Hemp oil is used liberally in our salads to impart flavour and goodness!
We look forward to hearing how you use these products on your Margaret River Fresh Produce deliveries.  
Subscribe to our newsletter
Promotions, product updates, and best offers. Directly to your inbox.