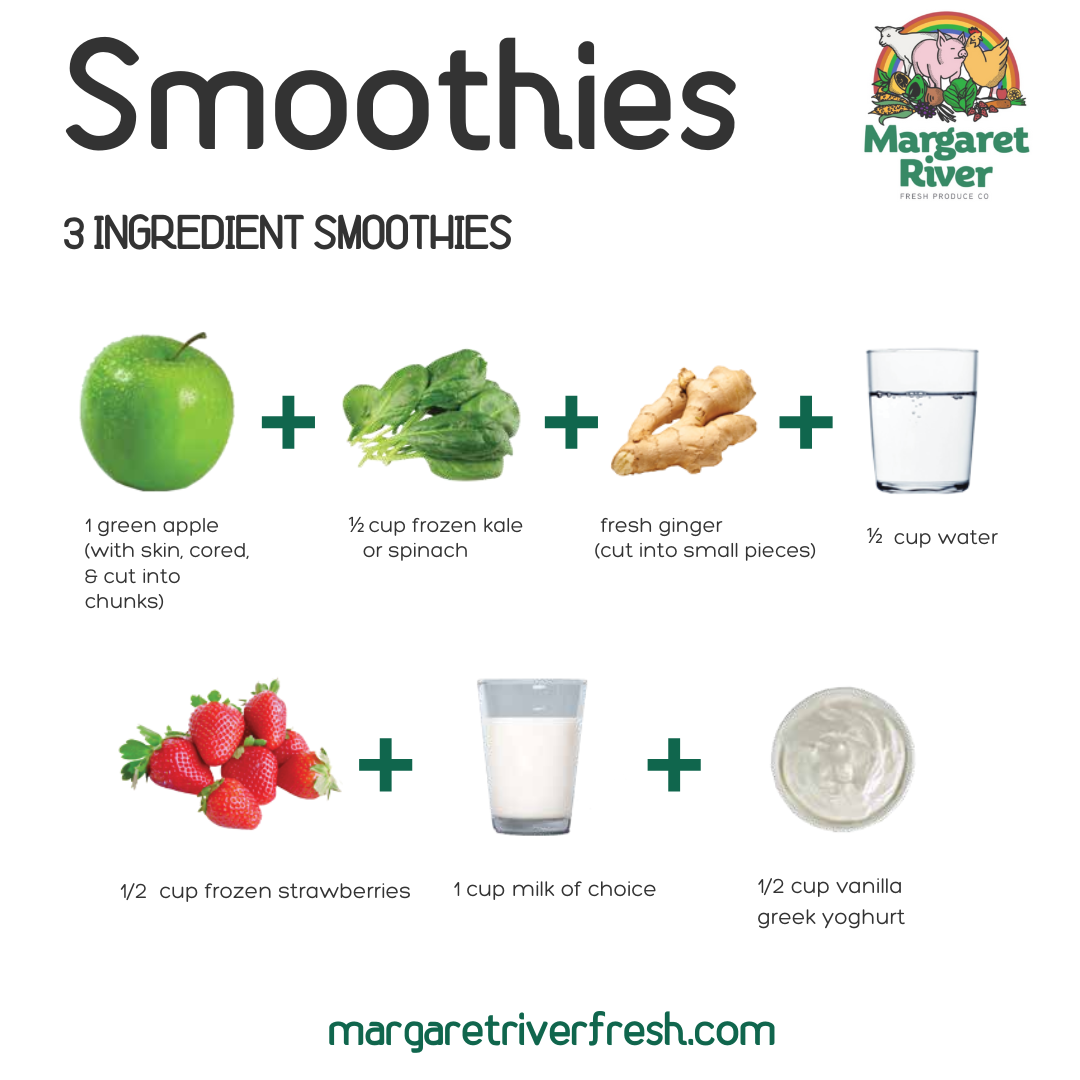 Whether you need an energizing breakfast on-the-go or a post-workout shake that makes your taste buds happy, these easy smoothie recipes just so happen to require only three ingredients each. Quick, cheap and easy — you heard that right!
Heck, you probably have a lot of these ingredients already at home. If not, scan the categories below and highlight a few favourites.
By adding a few staples to your weekly fruit and veg delivery, you'll be ready to meal prep for the week (or even month!) ahead. When it's smoothie time, simply add ice and blend until frosty and smooth. There's a nutritious recipe for every craving in the infographic below. So start concocting — there's no shortage of ways to fuel up!
Kids in the Kitchen
Getting your children into the kitchen to choose and make smoothies has many benefits.
🍓They learn nutritious ways to snack that ensure they're getting vitamins & minerals
🥝Develop the independence and confidence to create their own snacks
🍎Learn the names of the fruits and vegetables, and what's in season
🧑🏽‍🍳👩‍🍳Read recipes and count the pieces of fruit
🍴How to use utensils, add the fruit to the jug and pour or spoon to add ingredients
The key to getting children to try new things is to keep talking about food, cooking and how to prepare it. Smoothies are such a great, easy, and highly nutritious way to enjoy new fruits and veggies.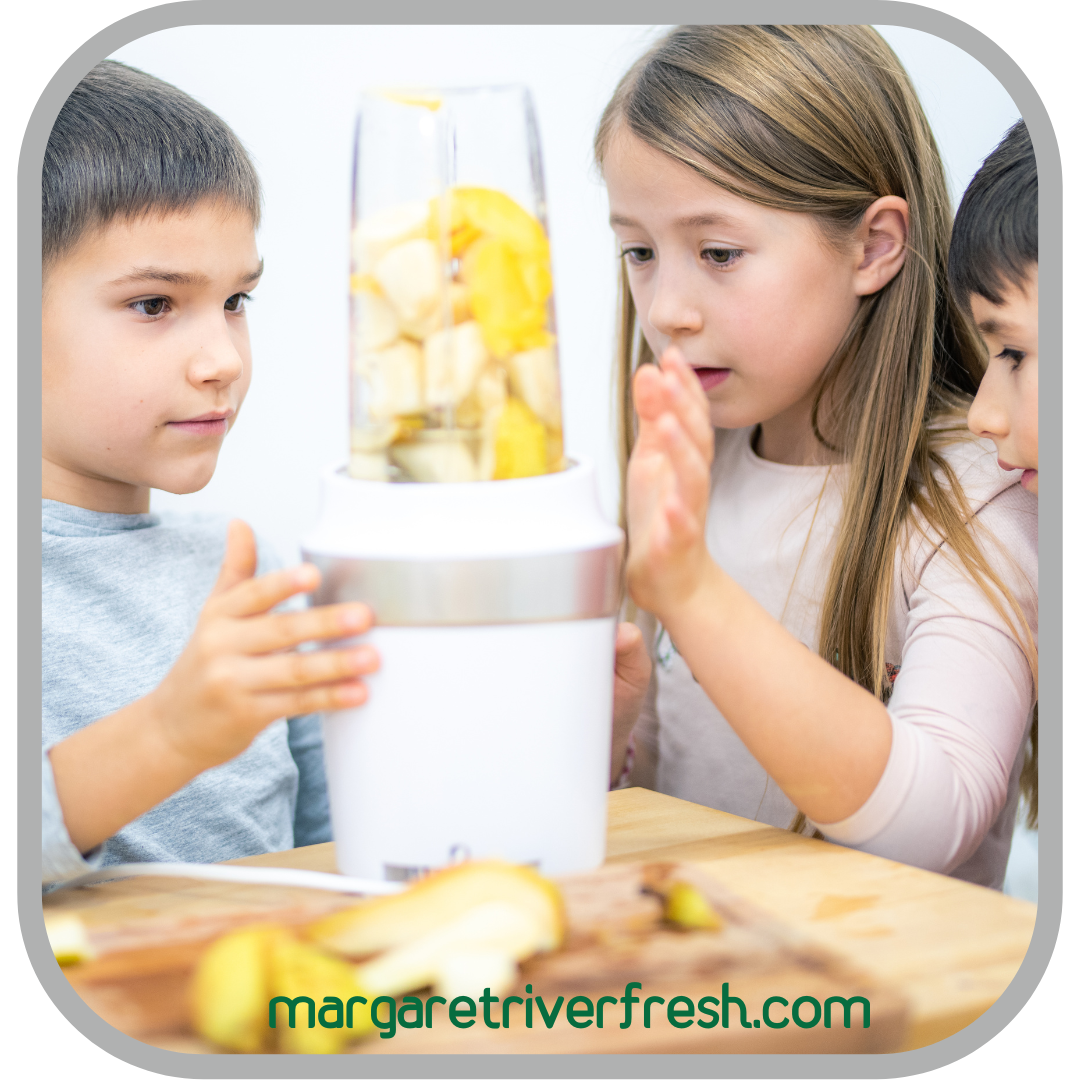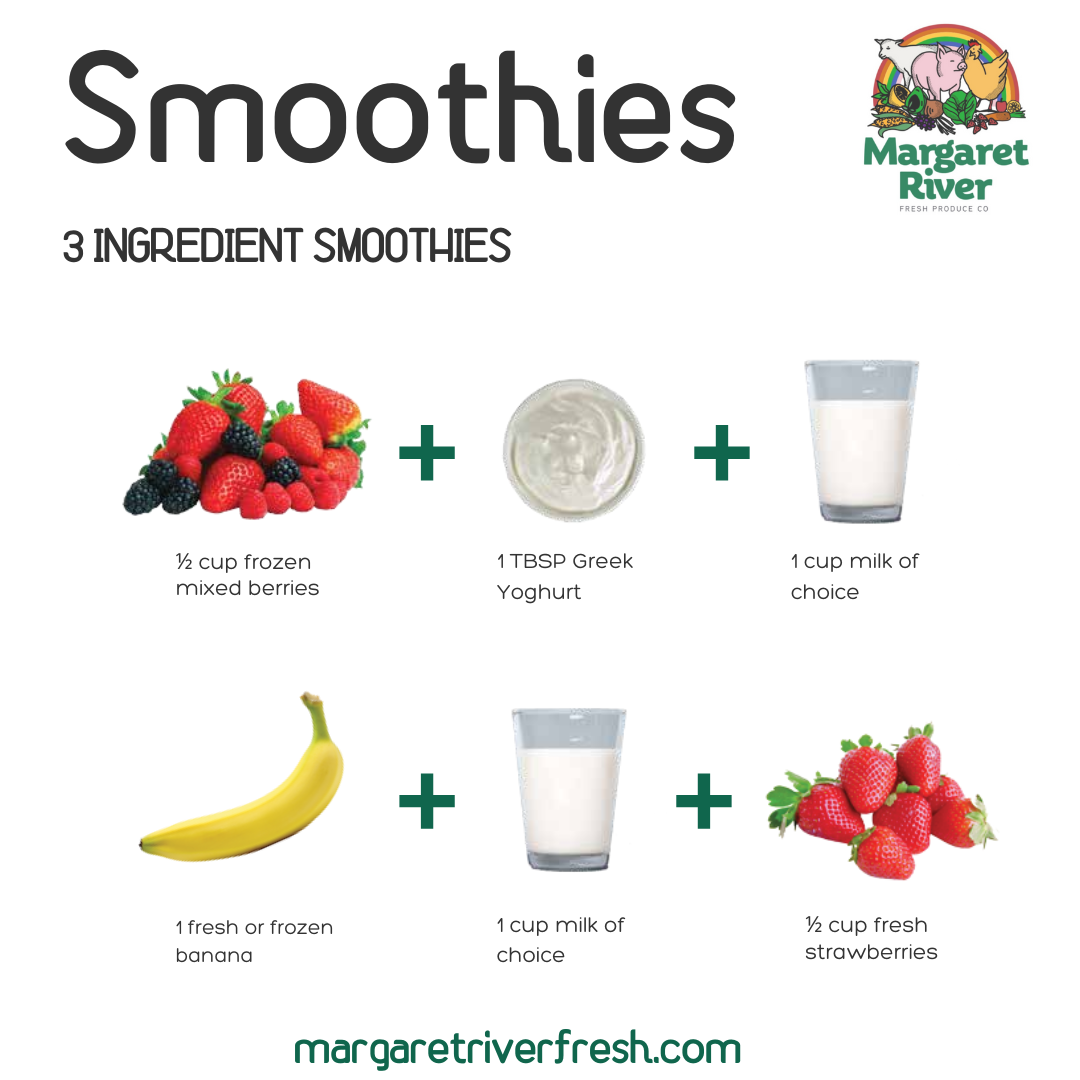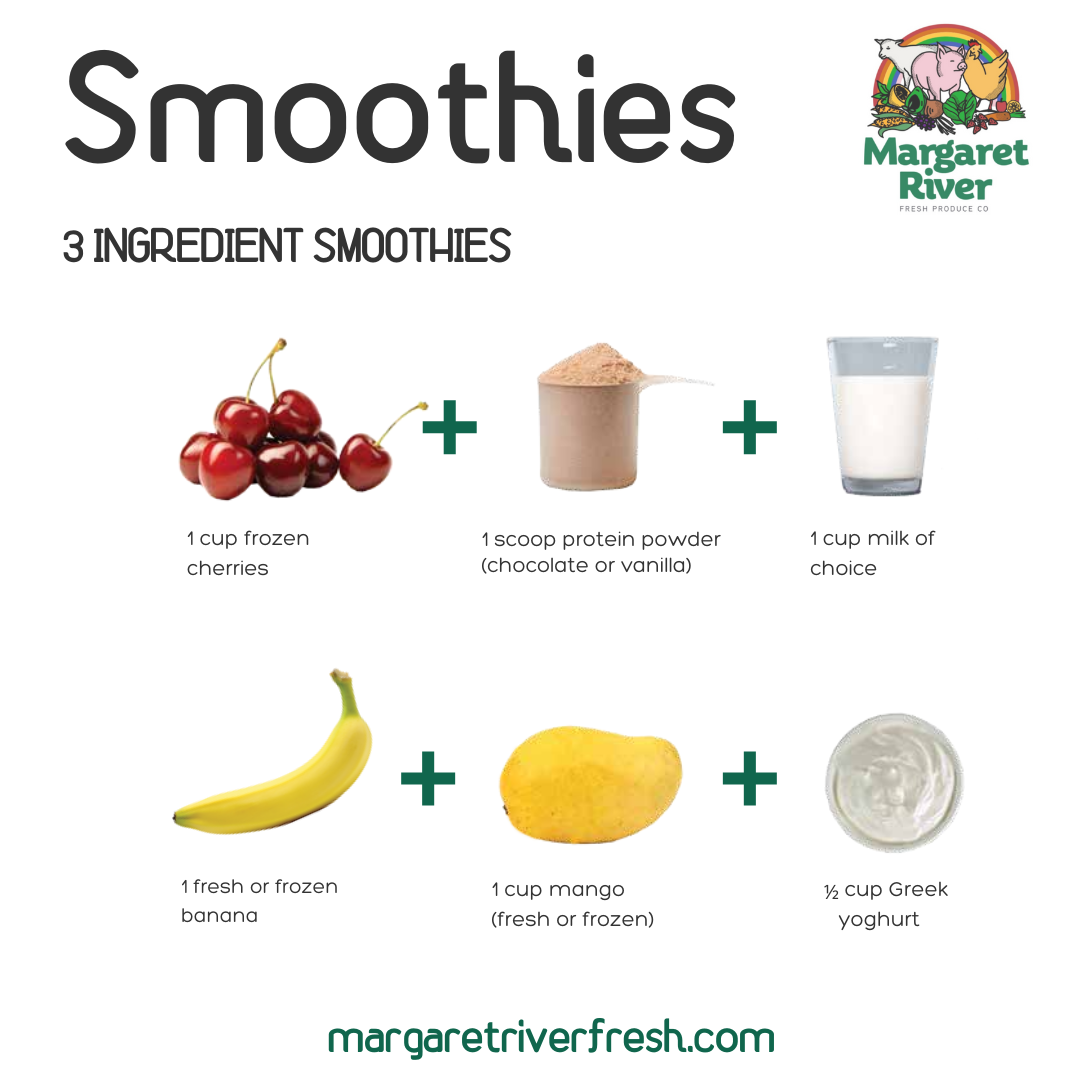 Banana Based 3 Ingredient Smoothies
1/2 Cup Spinach, 1/2 Cup Pineapple, 1/3 Cup Greek Yoghurt and Water
1 Apple, 1/2 Cup Spinach, Small Piece Ginger and Water
1/2 Cup Spinach, 1/2 Cup Strawberries (best frozen) and Chocolate Milk
Our local produce picked within 24-48 hours of your purchase. This freshness not only affects the taste of your food, but the nutritional value too.
You might be interested in....